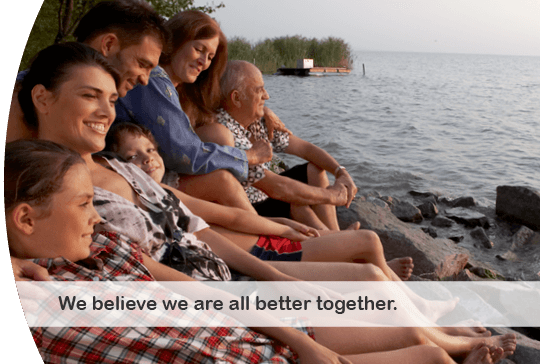 We believe we are all better together.
Building a Legacy Is Our Legacy
The retirement years are some of the most anticipated years but also can be some of the most stressful if the right plan isn't put into place. That's where Legacy steps in: We focus on developing innovative fixed index annuities (FIAs) that can provide financial security and peace of mind to people in the retirement season of life. We are acutely aware of our responsibility to provide sound retirement financial solutions with integrity to you and your clients.
We Partner With Independent Insurance Professionals
At the heart of Legacy is our loyalty and sense of duty to each independent marketing organization (IMO) and Producer we serve. We partner with IMOs and their Producers to successfully market our exclusive retirement products to consumers. We do not sell directly to consumers, but rather through Legacy-contracted Producers who are affiliated with our IMOs.
We Make It Easy To Do Business
As a Producer or IMO working with Legacy, you'll enjoy the independence afforded by the insurance industry without sacrificing sales support and peer interaction. You'll be in contact with seasoned annuity professionals and expert marketers, some of whom have been with Legacy for 20+ years. You also will have a direct line to your own personal Relationship Manager and one service team.
Our Producer web portal is designed for maximum efficiency, reliability, and effectiveness. We've created a single, easy business relationship that allows you to be contracted with multiple carriers, saving you valuable time and money.
When you contract with Legacy, you'll have access to solutions-focused sales tools and training for expert product positioning and suitability resources:
Preapproved advertising.
Customized client illustrations.
Product webinars.
Fresh marketing ideas and sales tools.
Suitability Help Desk.
Dedicated relationship manager.
Co-hosted events and seminars.
Case management.
Getting Contracted
Legacy's relationship with multiple insurance carriers offers you strong opportunities to build your success. Before you can start selling our FIAs, in addition to your valid contract with Legacy, you must be contracted, and/or appointed, in accordance with each carrier's guidelines.
Our personalized online web portal lets you easily review application status, policyholder and commission information, and much more. Our e-app process allows contracted Producers to submit annuity applications in minutes, eliminating delays and ensuring business is in good order the first time. For convenience, you'll receive one commission check and one 1099.
If you need help or have questions about contracting with Legacy, please contact your IMO directly or call our Licensing and Contracting Team at 800-395-1053, Ext. 4007.
To learn more about how we can make doing business easier, call our Sales Team at 800-395-1053, Ext. 4002.