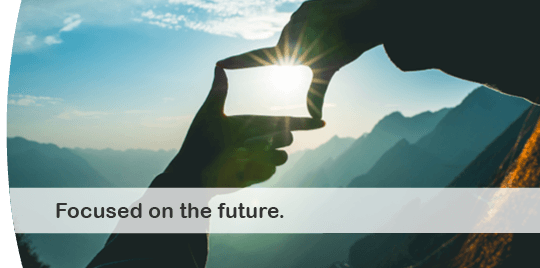 Focused on the future.
Overview
Legacy partners with strong, highly rated insurance companies that exhibit the highest level of integrity and innovative thinking. Together we have assembled a suite of fixed index annuities designed to help your clients meet their retirement goals, while providing you with steadfast support.

Americo Financial Life and Annuity Insurance Company
Americo has been dedicated to helping people fulfill their retirement dreams for more than 100 years. Its balance sheet strength, stellar operating performance, and robust business profile make Americo a perfect partner for us. Together, our two companies have built proprietary products that offer people all over the country the peace of mind of knowing their retirement funds are secure and growing. Americo underwrites, issues, and manages in-force annuity products, life insurance, and Medicare Supplement insurance. Rated "A" by A.M. Best Company,* Americo adheres to the strictest of financial guidelines so it can be trusted with your client's hard-earned money.
AMERICO FIXED INDEXED ANNUITIES

With ClassicMark fixed indexed annuities, clients can rely on robust product features that stand the test of time: stellar guarantees, strong accumulation opportunities, generous liquidity, and an optional enhanced death benefit to pass on a greater legacy to beneficiaries. By offering one of the strongest minimum guarantees available, ClassicMark is a great alternative to CDs and money market accounts. This is a straightforward FIA that offers safety, security, and simplicity.

For people who need to take withdrawals but want to leave a significant legacy to their beneficiaries, this fixed indexed annuity is an unequaled choice. A built-in, no-cost enhanced death benefit rider,** available with no underwriting or waiting period, increases the lump-sum death benefit by a percentage of net contract gains. This allows the death benefit to grow despite taking required minimum distributions (RMDs) or other withdrawals. Higher declared rates and caps made possible by the Optimizer Fee offer strong accumulation potential that fuels the death benefit.

LibertyMark Series fixed indexed annuities were designed for your clients who are focused on growing their nest egg. With a diverse range of interest crediting strategies, these products allow for enhanced earnings potential in varying markets, with strong guarantees. This creates an optimal way to grow retirement funds and leave a substantial financial legacy. Accumulation potential is powered by the Liberty Optimizer Fee, which makes it possible to offer higher-than-average rates and caps.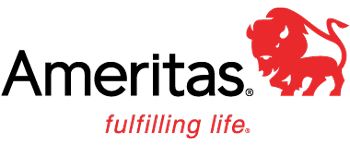 Ameritas Life Insurance Corp.
For more than 125 years, Ameritas has prided itself on its commitment to offering proven, trusted, and valued insurance and financial solutions. We applaud that commitment and have partnered with Ameritas to create products that can help clients enjoy a retirement free from financial worry. Ameritas and its affiliated companies provide a wide range of insurance and financial products and services to customers throughout the United States. Ameritas, rated "A" by A.M. Best Company,† is backed by a foundation of financial strength.
AMERITAS FIXED INDEX ANNUITIES

Designed to be a leader in performance-driven income, the IncomeMark Select fixed index annuity offers consumers the opportunity to maximize income, offset inflation, and receive double income when their health declines.†† A diverse selection of interest crediting choices can respond to various market conditions and help fuel lifetime income opportunities.

With an à la carte selection of features and benefits that can be customized to respond to multiple needs, FlexMark Select Series fixed index annuities help clients forge their own path to retirement success. Built for choice and flexibility, FlexMark Select annuities offer strong accumulation potential, flexible liquidity, and competitive guaranteed income payouts—all in the same FIA.