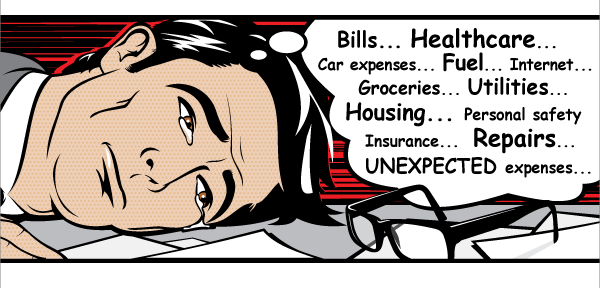 Do Your Clients Have
Inflation Frustration?
Something purchased 10 years ago
would cost 15.7% more today.*
HELLO, INFLATION!
What kind of buying power will your client's guaranteed income payment have after 10, 20, or 30 years?
With the

MyGrowth Income Rider

sm

,** included on

IncomeMark Select

fixed index annuities issued by Ameritas Life insurance Corp., clients can choose increasing payouts that may offset inflation and provide greater buying power in the future!
How It Works:
1.
The benefit base

increases dollar for dollar

by the interest credited to the annuity (leveraging the product's powerful growth potential).
2.
Lifetime payments are recalculated using the

increased

benefit base.
3.
Increased payouts = increased buying power!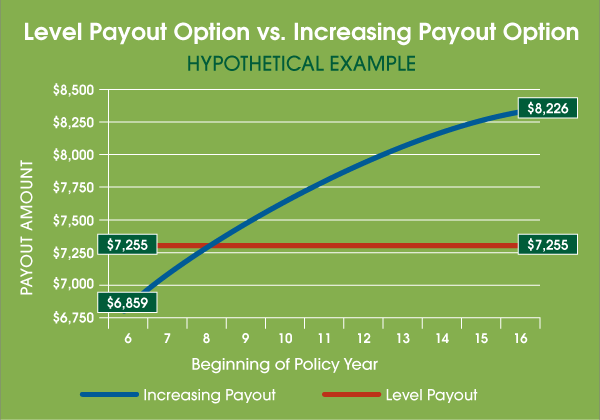 Hypothetical example assumes a single covered person age 65 at policy issue, a five-year wait to begin the withdrawal phase, and 4% annual net returns in IncomeMark Select. Hypothetical example is not reflective of actual annuity performance. Actual results may vary.
For only 10 bps more, clients can upgrade to the MyGrowth Income Rider With Booster and receive double payouts upon impairment in performing two of six activities of daily living.**
Help clients offset inflation and have
greater income potential over time.

For more information,
call the Legacy Sales Team at
800-395-1053, Ext. 4002, or your IMO.
Information gathered from external sources is believed to be reliable; however, we make no representations as to its completeness or accuracy. All economic and performance information is historical and is not indicative of, nor does it guarantee, future results. This information should not be construed as investment, legal, or tax advice. Unless otherwise specified, any person or entity referenced herein is not an affiliate of Ameritas or any of its affiliates.
In approved states, IncomeMark Select Index Annuities (Form 2705 with 2705-B-IMS-SCH or 2705-L-IMS-SCH) and riders are issued by Ameritas Life Insurance Corp. (Ameritas) located at 5900 O Street, Lincoln, NE 68510. Products are designed in conjunction with Ameritas and exclusively marketed by Legacy Marketing Group

®

. Ameritas and Legacy Marketing Group are separate, independent entities. IncomeMark Select Index Annuities are single premium deferred annuities that offer a fixed interest option and index interest options. The index options are not securities. Keep in mind, your clients are not participating in the market or investing in any stock or bond. Policies, index strategies, and riders may vary and may not be available in all states. Optional features and riders may have limitations, restrictions, and additional charges. Product guarantees are based on the claims-paying ability of Ameritas Life Insurance Corp. Refer to brochures for additional details. IncomeMark Select is a registered service mark, and MyGrowth Income Rider is a service mark, of Legacy Marketing Group.
Withdrawals may be taxable and, if taken prior to age 59½, a 10% penalty tax may also apply. The information presented here is not intended as tax or other legal advice. For application of this information to your client's specific situation, your client should consult an attorney.
| | |
| --- | --- |
| * | Source: www.usinflationcalculator.com. Assumes a 15.7% cumulative rate of inflation based on the U.S. government CPI data published on January 11, 2021. |
| ** | MyGrowth Income Rider is included for a current annual charge of 0.95%, and MyGrowth Income Rider With Booster is available as an upgrade for a current annual charge of 1.05% (not available in all states). |
| | | | | |
| --- | --- | --- | --- | --- |
| AL1186v0121 | | FOR AGENT USE ONLY. NOT FOR USE WITH CONSUMERS. | | |