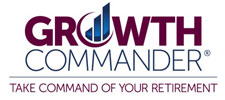 Last Chance for Extra 1% Guaranteed Interest Rate
Act now to offer clients an EXTRA 1% guaranteed interest for the first contract year! This temporary enhanced rate is going away after October 27, 2023.
Declared Interest Option Introductory Rates*
Growth Commander 10
Growth Commander 6
5.15%
5.10%
To receive the introductory rate:
| | |
| --- | --- |
| • | Applications must be received at Americo's administrative office by 5:00 p.m., Central time, on Friday October 27, 2023. |
| • | All premium must be received by 5:00 p.m., Central time, on Monday, December 11, 2023.** |
At contract delivery, you are responsible for disclosing that the rate applies for one year and will likely be less in subsequent years.
Please submit applications via:
•
FireLight

®

e-app platform (preferred method). Access through the LegacyNet

®

Point-of-Sale Materials page.
•

Regular mail:

Americo, PO Box 410288, Kansas City, MO 64141-0288.
•

Overnight delivery:

Americo, 300 W. 11th Street, Kansas City, MO 64105-1618.
•

Fax:

800-395-9261.
•

E-mail:

submit@americo.com.
Questions?

Please contact your IMO.
Growth Commander Forms:

Series 319, 4204, 4139, 2508. AAA319-6 (12/22), AAA319-6 DP (06/23), AAA319-10 (12/22), AAA319-10 DP (06/23); ICC22 319-6, ICC23 319-6 DP, ICC22 319-10, ICC23 319-10 DP, AAA4204, AAA4139 (05/06), AAA2508 PTPP (02/22), AAA2508 PTPP WF (02/22), AAA2508 PTPC (02/22), AAA2508 PTPC WF (02/22), AAA2508 PTPPG (02/22), AAA2508 PTPPG WF (02/22); ICC19 4204, ICC22 2508 PTPP, ICC22 2508 PTPP WF, ICC22 2508 PTPC, ICC22 2508 PTPC WF, ICC22 2508 PTPPG, ICC22 2508 PTPPG WF. Products are single premium deferred fixed indexed annuities underwritten by Americo Financial Life and Annuity Insurance Company (Americo), Kansas City, MO, and may vary in accordance with state laws. Some products and benefits may not be available in all states. Certain restrictions and variations apply. Consult contract and riders for all limitations and exclusions.
| | |
| --- | --- |
| * | Rates shown are effective September 27, 2023, and subject to change. The effective rate for the Declared Interest Option is an introductory first-year rate. In subsequent contract years, the effective rate for the Declared Interest Option will likely be less; however, at the end of each period, the contract owner may transfer all or a portion of their funds into any other available option(s). |
| ** | A rate lock applies on each option for 45 days from the date the application is received by Americo. On premium received within the 45-day period, clients will receive the greater of (1) the locked-in rate or (2) the rate in effect on the index date following the date premium and/or requirements are received. After 45 days, the rates in effect at the time premium is received will apply. |
AF1628v1023
22-600-39 (10/23)
FOR AGENT USE ONLY. NOT FOR USE WITH CONSUMERS.